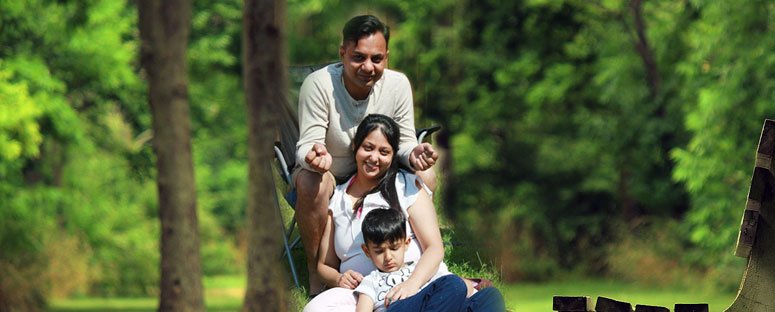 The best gift any parent can give their children is a good foundation for their educational future done within a safe environment.We feel that the school is running in an efficient and effective manner with a professional approach while it is maintaining a friendly open atmosphere. The great thing about your style is that with so many parents, you always make us feel as if we are the only ones on your list.
Jyoti Pruthi, Teacher, MRI
We salute THE CHAMPS for bringing an unnoticeable change in our daughter by making her an extrovert and bold child. The Personal involvement of Head Mistress is really commendable. The school is providing homely and secured environment and preparing the strong foundation for the formal education. We are happy with our decision of choosing "THE CHAMPS" for our little angel.
Nitin Saini, IT Analyst,
angel had to step out from my protective and loving lap to enter the world which would never provide her the same warmth. Your School was going to be her first step ahead and it was really bothering my heart out. I still remember the first day when I parted from my little one. She cried in the School and I cried at home but now when I look back I realize how foolish I was. A butterfly has to come out from pupa in the sunshine to show her beautiful wings to the world. My daughter batched in the sunshine of love, warmth, knowledge and care in your School. Each day she came home mouthing new poems and doing new activities which made our heart skip a beat.
The hard work put in by your staff paved for her admission to Apeejay School. The journey was very subtle and the moments spent here would be cherished by us all through our lives. Your school was certainly a home away from home and we as proud parents can say that our little cherub is really a CHAMP now.
Jayant Arora, Auto Expert.
CHAMPS is giving good learning environment to kids. My daughter is now more active and her development is observed by us. STAGE SHOWS help in removing stage fear of kids.
Deependra Negi, Engineer
Best thing about the school is the step by step curriculum which never let any child under stress. Besides education, extra curricular activities are also organized which are equally important and help children boosting their confidence. We are very satisfied the way school management considers every aspect and helps children to become a good human being
Aman Kr , Software eng
I would like to congratulate you and your staff for making the school a real differentiator. The school might be doing great things, but I think the attitude that your staff has makes it a complete differentiator from the rest. THE CHAMPS has every right to boast about its world class infrastructure, ever-ready and hardworking staff and above all a highly dedicated and enthusiastic Principal. We also wish all the succcess and our deepest good wishes to the continued excellence of THE CHAMPS and its Highlanders for a great future ahead.
Rakhi Solanki, Teacher, DPS
I was very apprehensive while finalizing the first step of learning for my son. I did extensive search before zeroing down for THE CHAMPS. Her methodology, her approach towards the whole concept of teaching & her enthusiasm & commitment towards her responsibilities are really appreciable. Right from that day, I was convinced that I am handing over my son in the appropriate environment of learning. As per my belief the growth of my son has been remarkable & I hope the good work will further help in enhancing the skills & grooming of my son.I wish you all the very best!!
Priyankka Mehra Malik, Tarotcard Reader
Little did we know when we shifted from Pune, that our son would be fortunate to such a wonderful holistic way of schooling at the "The Champs". We would recommend this school as iot provides an indiviualised way of learning towards each child.
Bhavna Banga, Doctor